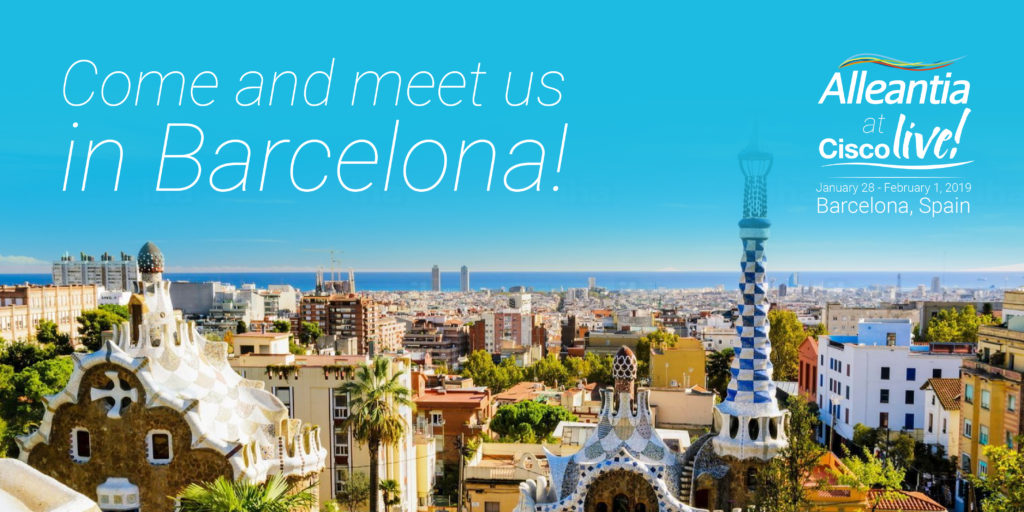 Alleantia attends Cisco Live 2019 in Barcelona.
Industrial IoT can sometimes seems like a utopia, but Alleantia has managed to make this process more concrete than ever. Industrial IoT means evolution, competitiveness, growth, innovation. IoT means creating digital copies, or Digital Twins, of real machines that can help us to monitor the field and the production. IoT can put virtual reality at the service of human knowledge.
We make available and transform data from any machine into useful decision-supporting information.
With Alleantia technology, any industrial device can be connected 'plug&play', and every data is quickly available to create machines' digital twins, transforming in critical information for decision-supporting applications..
Our XPANGO technology can easily and quickly create device driver for any type of industrial device, providing also the largest Library of Things with more than 5,000 drivers ready for use.
Try our DEMO solution and discover how you can easily provide machine data to on-cloud or on-premise applications!
Being able to control machine's work allow us to identify errors and problems and to solve them immediately. No errors are synonymous of a doubled production and also of a significantly increased level of competitiveness.
On Monday 28 Cisco Live 2019, one of the most prestigious and important events for the IT Europe world lands in Barcelona, attracting the worldwide community of innovators from all over the globe.
Five days and the best IT solutions will gather in this exceptional event.
This year we will be there to show you two industrial demo created with our co-creation Partner, Cisco. One for the "Innovation"area, the other one for the "IoT groups"section.
On 28 January we will take part in one of the main speech inside the DevNet area. During this panel Stefano Linari, CEO Alleantia and Parvaneh P Merat, Senior Director of Business Development at Cisco, will talk about the IoT Solutions for Plug&Play Industry 4.0 realized in Paglieri. A perfect Case of Industry 4.0 that it has made possible to integrate the It and OT world in a completly new way.
Go to Use Case here