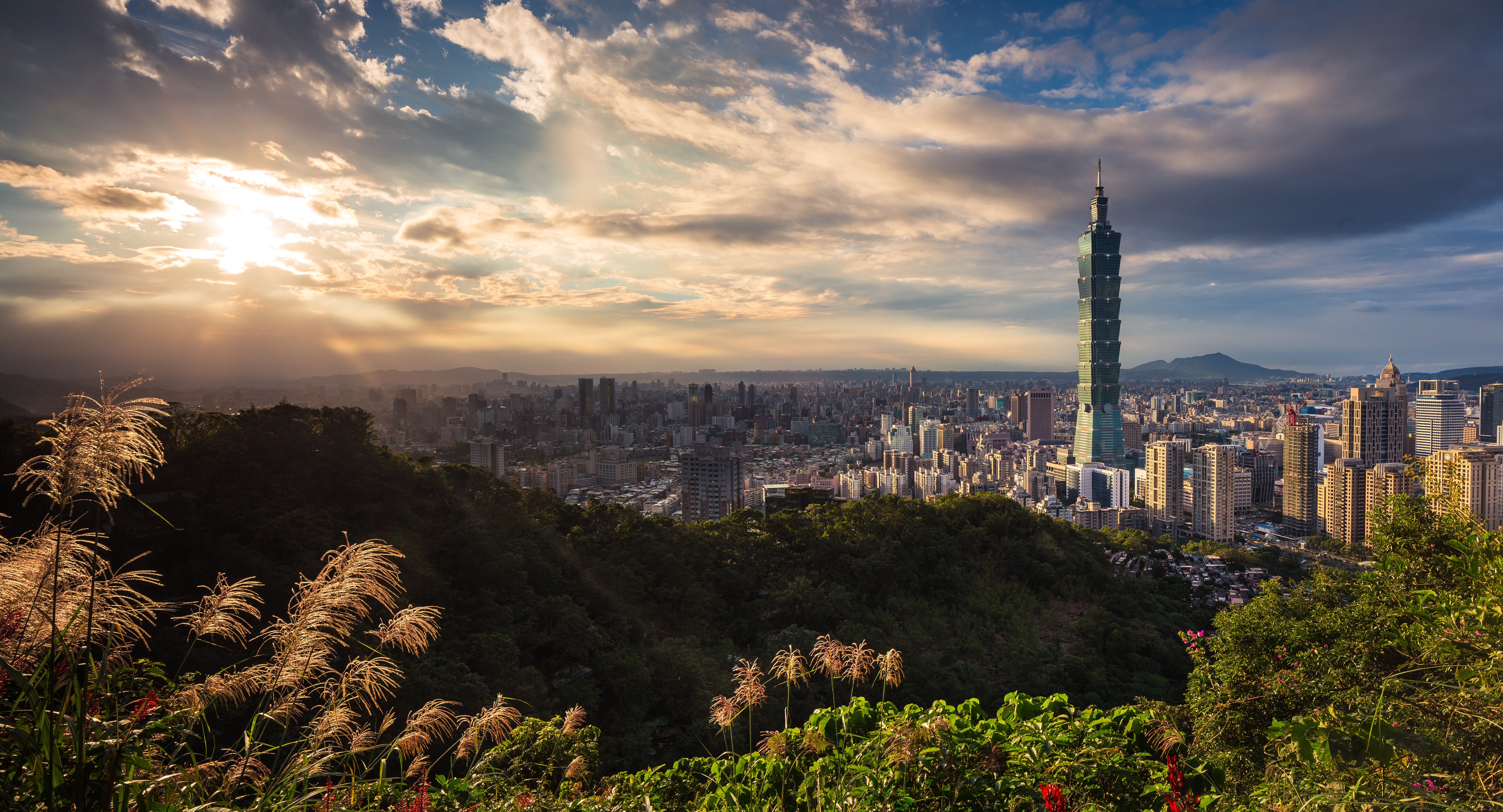 Alleantia and Advantech's partnership enables a global ISV and DFESI partners' ecosystem to realize IIoT performing solutions based on Advantech Building Blocks all over the globe.
Hello from Taiwan! It's such a great pleasure to attend such a great event in Taiwan! It's so exciting to see Alleantia has been mentioned by Miller Chang, President Embedded IoT for Advantech in his World Partner Conference's welcome speech in Advantech HQ in Linkou Taipei and by KC LIU, President of Advantech that also explained perfectly how Alleantia is entirely integrated in WISE-PaaS Marketplace 2.0's growing strategy!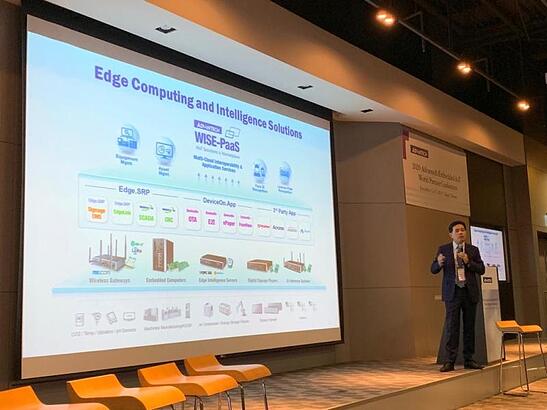 We are so proud to see Alleantia on the "Product Catalog Advantech 2020-2021" that you will find here at Advantech WPC's event make us so proud and glad to have built such a strategic co-creation with such a great player: Advantech!
To capitalize on emerging business opportunities in Industry 4.0, Advantech is actively promoting the co-creation" model. This approach is aimed at forming an industrial IoT (IIoT) chain by working with domain experts in different sectors to build comprehensive field solutions. In Europe, Alleantia, a provider of connected industrial equipment solutions from Italy, has officially become a Solution Ready Package (SRP) co-creation partner. The two companies plan to cooperate to expand into the European market in a move that strengthens the strategic deployment of Advantech beyond Greater China.
Alleantia is the first European company that joint Co-Creation program with Advantech.
As a pioneer and leader in the embedded market, Advantech offers one-stop service model to integrate embedded boards and systems, software, displays, and peripherals with customer-centric design-in services for a variety of industries. To address the market for IoT applications, all embedded solutions can be integrated with all types of wireless data acquisition solutions, WISE-PaaS software for manageability, security functions, and sensor-to-cloud connectivity solutions. Engaging with Advantech can save your time of decision making and get real-time service around the world.
Accelerate Industry 4.0. The first Plug&Play Industrial Equipment Connectivity Solution.
Founded in 1983, Advantech is a leader in providing trusted, industrial-grade products, services, and solutions. Together with Alleantia, we developed a Plug&Play Solution that simplifies Industrial Equipment connectivity, that helps in developing a comprehensive Industry 4.0 transformation.
This Solution-Ready Package (SRP) offers zero-code integration and connection of Industrial Machinery with a wide range of certified IoT Apps for different vertical markets, from CNC machinery to Food & Beverage and from Transportation to IT System Integrators.
With Advantech embedded IoT system, board and software platform solutions, the production line can be automated with robotic machine control as well as visual inspection and support data visualization through our software service. To fulfill the requirement of smart factory, using wireless module, sensing node, motion card and system to realize the smart device for data collection, through the edge computing to analytics for manager monitoring and control the device.
Alleantia and Advantech: Co-Creation partners
Manufacturers today are seeking efficiencies in production through smart Industry 4.0 technologies. Learn more about how intelligent factory solutions have the ability to connect and extract data from unconnected legacy systems and enable data-driven digital transformation.
Advantech and Alleantia offers innovative new technology solutions for building smart cities. Environment and energy, transportation, and iLogistic solutions are the focus of attention to help you transform your business and enable a smarter world.
Edge-to-cloud technology transforms data to be processed in different locations. In IoT era, edge-to-cloud technologies enable innovative new services and increase new business opportunities.
When people buy common consumer electronics, such as printers, drivers are readily available to connect the printer to the PC. Linari explained that this is often not the case with industrial equipment, most of which is traditionally a closed system that adopts a proprietary protocol. Therefore, the aim of establishing Alleantia was to develop driver software for various types of industrial equipment, making it easier to connect to networks.
Currently, Alleantia has developed more than 5,000 software drivers. The company has also built an online library for device vendors to publish their drivers on the Alleantia website whenever they develop new machines, thus giving their customers free access to their drivers.
Alleantia has now been working with Advantech for two years. According to Linari, great achievements have been made in Italy using Alleantia's easy-to-connect software technology and Advantech's hardware gateways. Customers need only install the driver software in Advantech's gateway to connect their equipment and then link to any enterprise application or cloud service, such as Advantech's WISE-PaaS Cloud, to help companies build a complete IoT chain from the edge to the cloud.
The convergence of operation technology (OT) and information technology (IT) is key to the success of smart manufacturing. Linari emphasized that Alleantia is in the middle to play the role in the bridging of both sides. By running Alleantia drivers on Advantech's gateways, OT can be more easily connected to IT, and with Allentia's encryption, data security can be ensured.
"We have developed drivers for many legacy devices that communicate with machine controllers via encrypted data," Linari stated. "When customers collect machine data, they cannot directly access the core controller of the device. For equipment vendors, with this approach, they not only have no losses but are also able to make their machines connected more easily to meet the requirements of Industry 4.0. As a result, many equipment vendors are willing to cooperate with us."
Your Digital Transformation Toolbox
Advantech is working with Alleantia as business partners to Co-Create business ecosystems that accelerate the goal of Industrial Intelligence. Together with Alleantia, Advantech now offers a unique solution-ready package (SRP), leveraging Alleantia\'s software and Advantech\'s 30-year experience in Industrial Hardware, enabling multi-vendor equipment connectivity and interoperability.
The SRP is a \"Digital Transformation Toolbox\" applicable to many vertical markets, from machine builders, to end-users, and IT system integrators. Get in touch today or visit our Online Store to buy it.
Thank you to all Advantech staff and co-relators for these great days of inspiration and networking. The future of IoT is co-created!