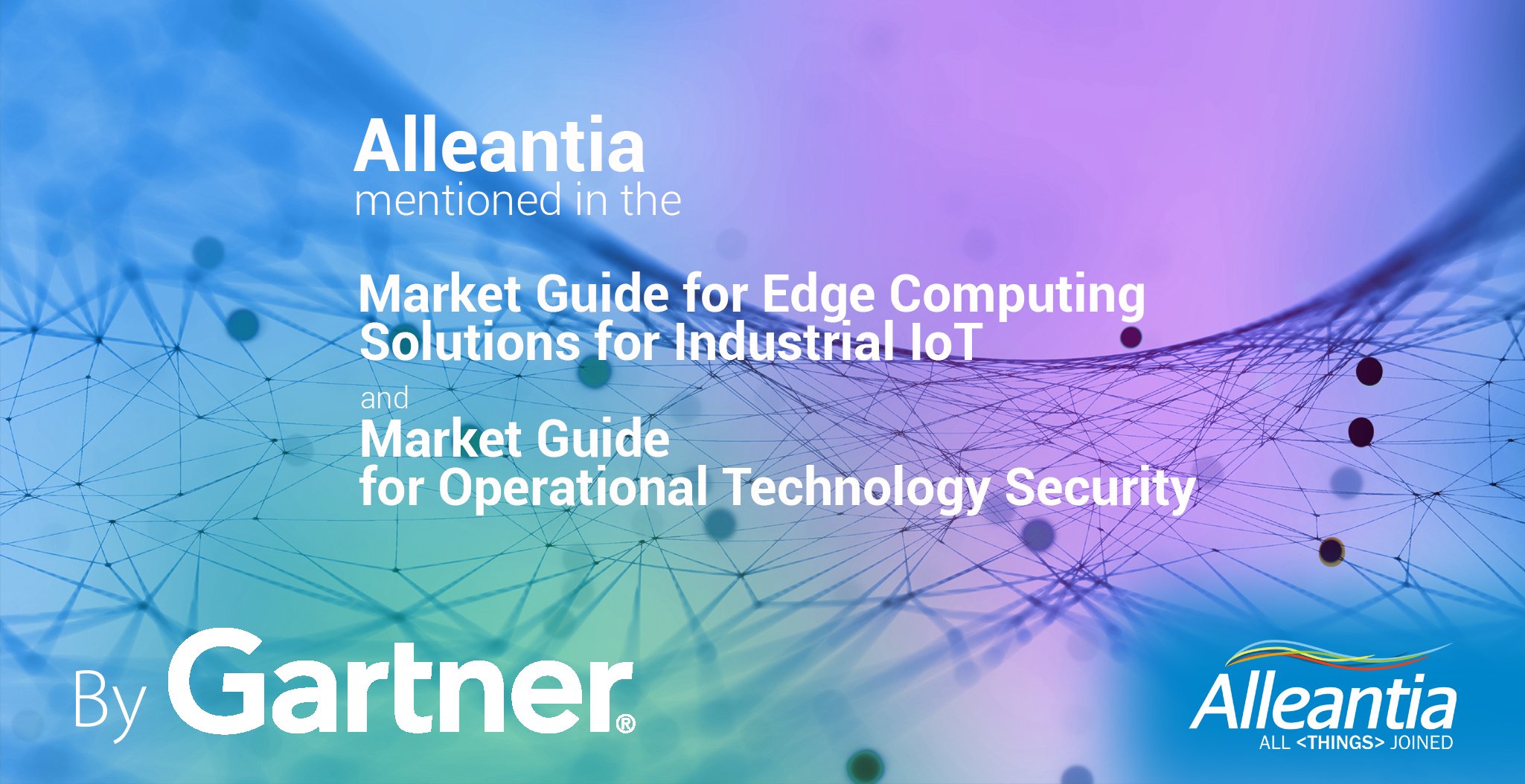 We are so proud to see
Alleantia
mentioned again by Gartner in both:
-Market Guide for Edge Computing Solutions for Industrial IoT
-Market Guide for Operational Technology Security
From Gartner:
"Stand-Alone Specialist OT and IoT Security Players to Be Most Challenged"
The technology and service providers to be most impacted by the emergence of CPS security are those that operate as stand-alone players in niche areas such as OT or IoT security.
Traditional IT security players have the opportunity to expand their total addressable market by reshaping their product strategy, aligning to the unique requirements of OT and IoT and providing industry-specific capabilities for CPS. Stand-alone security providers will additionally be impacted by an increasing number of original equipment manufacturers (OEM) of connected devices embedding security features. As a result, Gartner estimates that the majority of providers that retain a narrow focus will struggle to remain competitive and be out of business within five years. This, along with the expected increasing level of maturity around the CPS security concept, will drive an increasing number of OEM of IoT devices to embed security features in their products, and as a consequence, impact security market dynamics.
This impact will result in both a challenge and an opportunity for security providers. On one hand, the embedding of some security features such as access control, data security and communication security into devices will take away some market growth opportunity to security players. On the other hand, specialist security providers have the opportunity to partner with OEM manufacturers and develop this market through an indirect approach. One example is HARMAN (a Samsung Electronics company), a provider of security systems for connected vehicles, partnering with Fiat Chrysler Automobiles, an automotive manufacturer. Another interesting example in more recent times is WALLIX Group, a provider of privileged account management software, partnering with Alleantia, an IoT solutions vendor."
Thank you, Gartner!