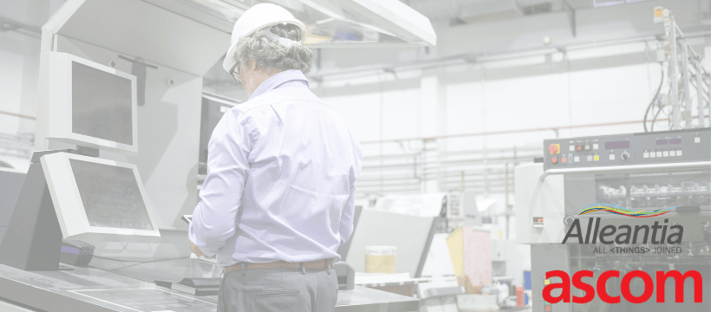 Pisa, November 2021
Alleantia, among the world leaders in plug & play Industrial Internet of Things (IIoT) software, will be at the Sicurezza 2021 trade show with its partner Ascom.

Connected by Alleantia
Come and discover, at Fiera Milano, in Hall D11 Booth 7P, how Alleantia's IIoT software makes possible the digital transformation of every industrial reality through the simplest, most scalable and powerful Industry 4.0 solution available today. Alleantia's plug & play IIoT technology is the beating heart of any industrial company's digital transformation. Conceived and developed to offer simplicity, scalability, reliability and speed of deployment, Alleantia IIoT software allows any industrial company to achieve its own digitalization to reach maximum efficiency, thanks to a fast integration between machines and applications, a wide ecosystem of certified partners (application developers, system integrators, platforms) and strategic partnerships with the world's leading IT players. Through Alleantia software, machine data become real strategic assets for industrial companies.
Ascom is an international provider of solutions focused on healthcare ICT and mobile workflows. Ascom's vision is to overcome the gaps in digital information to facilitate the adoption of the best possible decisions, anytime, anywhere. Ascom's goal is to offer mission-critical solutions in near real time for specific environments characterized by high mobility and tight deadlines. Ascom has a strong global market presence and a solid base of loyal, high visibility customers. With proven high quality products, technologies and services and a large exclusive team of technology experts in communication, information and workflow, especially in the healthcare sector, Ascom is able to offer complete solutions in the healthcare, industrial, security and retail ITC markets worldwide.
Alarm Management
Alarm management is one of the hottest topics in plant automation and industrial maintenance. This can be attributed to a few key factors such as risk reduction, personnel and environmental safety, and the need to optimize the alarm systems in the plant. In the past, it was unlikely that an operator would have to deal with more than a hundred alarms. And these alarms were usually configured using special hardware solutions, such as relatively expensive and inflexible beacons. With the advent of modern automation, the functionality of alarm systems is realized through interfaces characterized by flexibility, small size, lower costs and use of standard and open software components. Ascom's solutions for the industrial sector guarantee rapid responses to these critical situations thanks to Alleantia, which allows interfacing with industrial machinery to collect alarms and communicate them promptly to the operator.