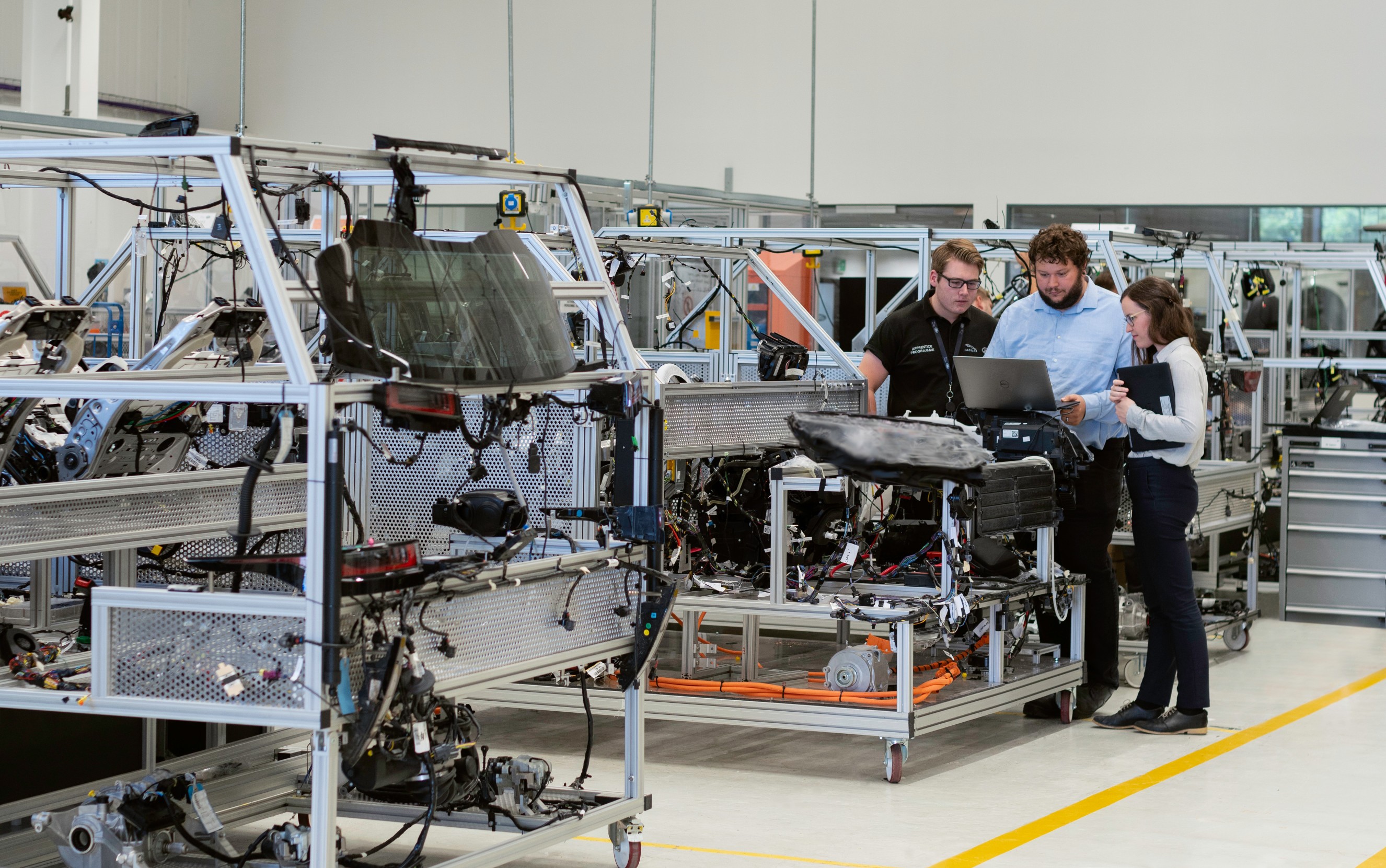 At this extremely delicate moment for the entire Italian manufacturing sector due to the Coranavirus emergency, Alleantia remains open alongside those who continue to work to give continuity and support to the interconnected products and services dedicated to smart manufacturing.
Also to smart products that must ensure its functionality, performance and quality standards under constant operating conditions, especially in times of emergency, but not only.
COVID-19 has shown the world something that the manufacturing industry should already know. Traditional supply chains and manufacturing ecosystems are failing and we need to shift to a more adaptable, agile solution that is fully digitally enabled. The virus, like any crisis, has merely underlined both that need and the urgency and will likely serve to accelerate that change. This needs to result in real plans of action, rather than debate.
Alleantia Technology for Industry 4.0
The Italian company has decided to make system integrators, IoT and enterprise application developers, machinery and production system manufacturers and Innovation Managers available to anyone and anyone who may be interested, totally free of charge, in the trial component of their recognized technology and used by major IT partners and players such as Advantech, Cisco, Dell, Boomi, Ibm and Microsoft.
An enabling technology for Industry 4.0 and digital twins that has been named by Gartner analysts four times in the past two years as one of the best solutions in the Industrial IoT on the market.
Trial, downloadable and free version of the Alleantia ISC edge software
To do this, Alleantia has completely revised and implemented, in an even easier and more direct way, the possibility of downloading the trial version of its powerful Alleantia ISC edge software for free from its website, including its own powerful "Library of Things" with over 5,000 drivers, ready to use, of industrial machines and devices of various brands and models, as well as accompanying the user experience of discovering their numerous and exclusive features.
A robust technical infrastructure and end-to-end digital processes ("paper-less") are key elements to safeguard productivity during disastrous events. First-response actions such as implementing business continuity plans and stabilization of business operations should be accompanied by proactive measures: companies should rethink and accelerate their digitization strategy to increase resilience and optimize business processes at the same time.
Contractual arrangements with IT service providers should be revisited, data privacy and security topics as well as industry-specific regulations must be kept in mind. Although companies are now busy responding to the COVID-19 challenge, we will soon face a recovery phase that will once again show the importance of a holistic and sustainable digitization strategy. Using "lessons learned" is key to prepare for and thrive in the future.
Such as, for example, the Driver Editor which allows anyone, thanks to the easy and intuitive Alleantia templates, to quickly and effectively create the drivers of industrial devices if they are not present in their Library, so as to allow "plug & play" interconnection "Of production assets and enable the implementation of Industry 4.0 projects.
Data, AI, and Technology Still have a Key Role:
Given the changes in mindset and behavior that are currently underway, we can already see a new world forming. One thing that we have already witnessed is a tremendous widening of digital divide. Any firm or organization that is part of the digital world is actually more critical than ever before. In this situation, if pressed, most consumers will keep paying for Internet service before they pay for a car. People are working and traveling not by roads but whenever possible over digital highways. And firms that do not have transform digitally, will remain paralyzed.

Core technology, data, AI, and IT systems are not going anywhere, but instead they will be growing, adapting, and becoming more essential than ever before. Whether you are an investor, professional, or student, it will be critical to understand what's next and where the opportunities will be in the world post 2020.
As COVID-19 cases have risen, social and economic uncertainty has increased, generating fears of another economic crisis. In order to keep life going and ensure business continuity, national digital agendas have been implemented rapidly, with new electronic modalities established quickly for responding to specific crisis-induced demands.
Countries worldwide responded to the outbreak not only by implementing quarantines, closing borders and public spaces but also with the mobilisation of resources to sustain the infrastructure systems and digital services and created new and innovative digital solutions.
Services have been launched within hours or days to provide primarily vital industries, as well as citizens, with the necessary resources. The crisis has affected every segment of life and all vital systems, ranging from healthcare, security, education and training, the judiciary, economy and movements in the world markets, commerce, energy and transportation, to culture and sports.
During the last months, many countries have indeed observed an acceleration of the transition process towards the digital economy and the adoption of digital solutions.
It is clear that more advanced countries were at an advantage, but whether and to what extent the crisis has influenced the reduction of inequalities of social groups in the digital world will be only confirmed in the coming months.
In fact, research shows there are divisions between social groups within countries, making some demographic groups digital, while for others the process of digital literacy is slower or more difficult to achieve. Therefore, it is justified to say that digitalization can affect equality in society. The digital divide is inhibiting large parts of the population to take advantage of technologies, with the risk they will be left behind even further in a more digital post-pandemic world.
As parliamentarians and members of the OSCE Parliamentary Assembly, we have a role to play. Through legislation and recommendations, we must ensure that all citizens have access to the same services and opportunities offered by digitalisation. The pandemic has shown us the potential of a digitally transformed world. The possibility to master new tools, the introduction of new practices and business models can be seen as positive consequences of the crisis. Without forgetting the huge impact on the environment and the climate.
The crisis has forced us to react quickly and find new solutions. Reducing inequality is achieved not only through digital technology but also through the policies and practices that accompany its development and implementation. The role of parliamentarians in this regard must be effective. In addition to monitoring the implementation of measures during the pandemic, parliamentarians also need to monitor innovative responses and identify what can we bring with us in a post-pandemic world.
The immediately verifiable benefits translate into a rapid integration, through Alleantia, between the field devices and, for example, an SQL database in which to convey IoT data, or discover the great possibilities of the integration between Alleantia and the different technologies included in the Industry 4.0 ecosystem such as, for example, Microsoft's Azure, IoT platforms and much more such as Artificial Intelligence, Machine Learning and AR / VR applications.