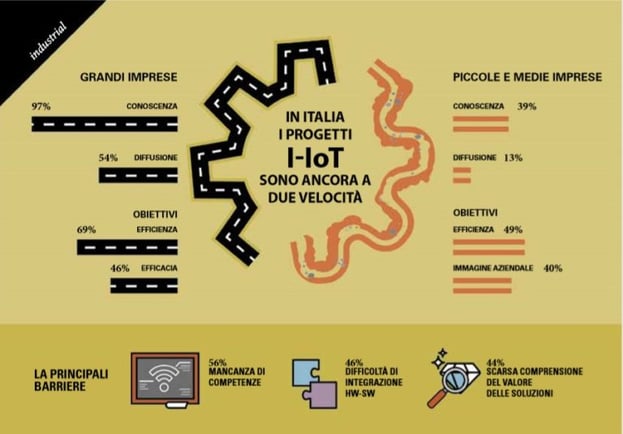 L'IoT in Italia continua a crescere a ritmi sostenuti in tutti i segmenti di mercato, con incrementi significativi nella Smart Home, l'Industria 4.0 e la Smart City. Prosegue l'evoluzione tecnologica: si espandono le reti di comunicazione LPWA (Low Power Wide Area) a cui si affiancano sempre più use case e sperimentazioni abilitate dal 5G.
L'Osservatorio Internet of Things della School of Management del Politecnico di Milano presenta i dati complessivi del comparto.
La prima nota è sicuramente positiva.
Nel nostro Paese il mercato dell'Internet of Things vale 6,2 miliardi di euro, con una crescita del 24% rispetto all'anno precedente, che corrisponde a 1,2 miliardi di euro in più rispetto al consolidato del 2018.
Un dato interessante, che pone l'Italia in perfetto allineamento con le principali economie occidentali, nelle quali i tassi di incremento oscillano tra il il 20 e il 25 per cento.