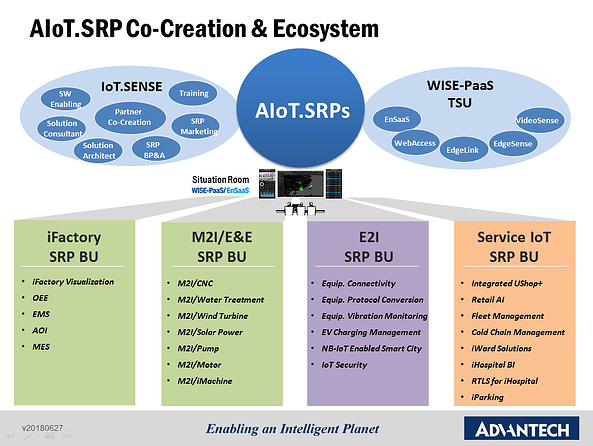 Industrial IoT (IIoT) applications are about to become widely implemented in various industries.
However, the key to success lies within Platform technology suppliers, as well as in working closely with industry professionals to integrate and form standardized and easily duplicated solutions (namely Solution Ready Package: SRP) based on a combination of software and hardware products. Eventually, IIoT industry chains will be formed as SRPs become established as comprehensive field solutions.
These SRP can then be installed by system integrators at the client site. Therefore, the IoT industry chain must include the widest technologies enabling the digital transformation such as: sensors, edge computing, communication, PaaS (Platform as a Service), industry SRP, and cloud services.