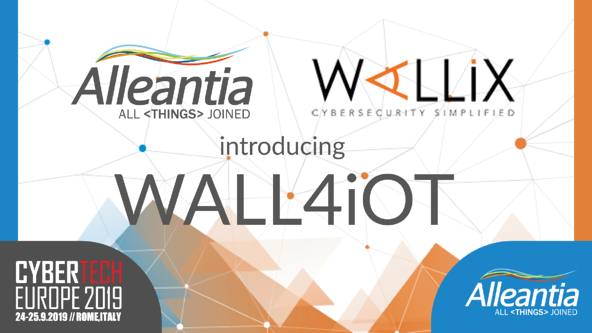 WALLIX, a global cyber-security leading software house and expert in Privileged Access Manage
ment (PAM), tightens a strategic partnership with
Alleantia
the Italian Software House specialized in IoT solutions for the industrial sector and debuts in the Industry market 4.0.
In line with its Ambition21 plan, WALLIX aims to become one of the main players in information security on a global Industry 4.0 market that is expected to reach $ 152.31 billion by 2022. To achieve this goal,WALLIX has created an industry practice charged with developing new Industry 4.0 solutions in collaboration with other companies and providing a more p
ersonalized response to the needs of key multinational industrial customers. Under the guidance of newly appointed global industry vice president Mark De Simone, WALLIX Industry Practice has signed an agreement with Alleantia, one of the Software Houses leader in the IoT solutions sector based in Italy. It is from this partnership that WALL4iOT is launched, an unrivaled IT security solution for device connectivity and industrial applications.