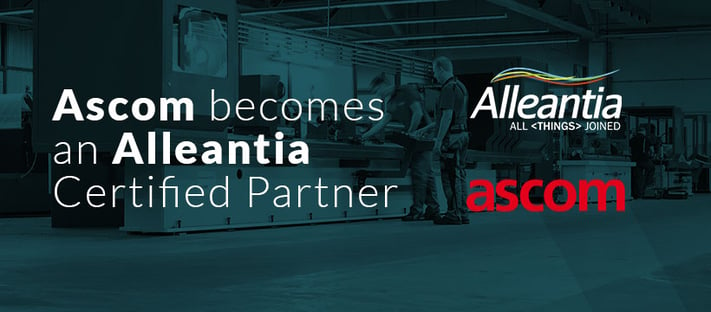 Ascom is an international provider of solutions focused on healthcare ICT and mobile workflows. Ascom's vision is to bridge the gaps in digital information to facilitate the adoption of the best possible decisions, anytime, anywhere.

Ascom's goal is to deliver near real-time mission-critical solutions for specific environments characterized by high mobility and tight timelines.
Ascom has a strong global market presence and a solid base of highly visible, loyal customers. With proven high quality products, technologies and services and a large exclusive team of technology experts in communication, information and workflow, especially in the healthcare sector, Ascom is able to offer complete solutions in healthcare, industrial, security and retail ITC markets worldwide.

Alarm Management is one of the hottest topics in plant automation and industrial maintenance. This can be attributed to a few key factors such as risk reduction, personnel and environmental safety, and the need to optimize the alarm systems in the plant. In the past, it was unlikely that an operator would have to deal with more than a hundred alarms. And these alarms were usually configured using special hardware solutions, such as relatively expensive and inflexible beacons. With the advent of modern automation, the functionality of alarm systems is realized through interfaces characterized by flexibility, small size, lower costs and the use of standard and open software components.
Ascom's solutions for the industrial sector guarantee quick responses for these critical situations thanks to Alleantia, which allows interfacing with industrial machinery to collect alarms and communicate them promptly to the operator.

"With a focus on global, open and flexible architectures Ascom is a partner on which we place broad trust for our business strategy," says Antonio Conati Barbaro, COO of Alleantia.

"Alleantia allows us to guarantee a vendor neutral integration in the industrial field. Alleantia allows us to "speak" the different forms of digital language within the industrial infratsructure, making us flexible to any workflow requirement" says Tiziano Pigozzi, Senior Pre-sales Engineer at Ascom.