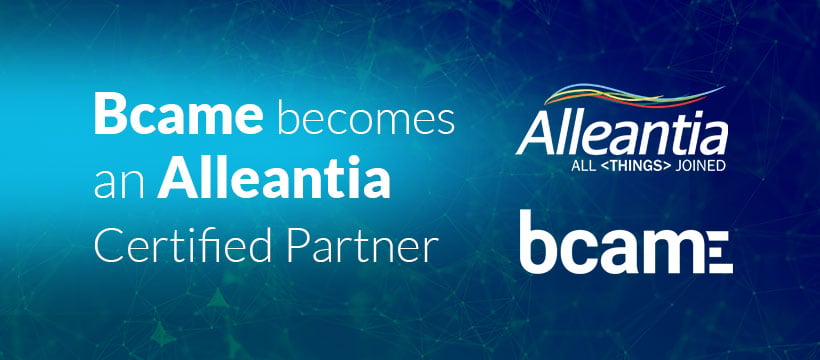 Bcame is a young innovative Italian startup, operational since July 2019, an ideal partner for all companies wishing to be protagonists in the era of digital transformation.
Its partnerships include Zendesk, the world's leading customer service company with over 200,000 customers.
The solution - customized by BCAME as part of the partnership with Alleantia - offers a complete service to customers able to guarantee ease of use and maximum adaptability to business needs: it collects the assistance ticketing generated by the machines, examines the maintenance proposals and generates the necessary work orders.
In an Industry 4.0 context, the service allows machine-to-machine communication thanks to which it is possible to obtain constant monitoring of the progress of the work.
It also reports any anomalies along the process (by sending alerts to the relevant employees) in order to proactively intervene in resolving the errors that have emerged by communicating the seriousness of the latter.
Bcame has developed and maintains products that process and process Big Data with the aid of tools for Business Intelligence, Artificial Intelligence and Machine Learning with the possibility, where necessary, to enrich the offer with custom IIoT solutions.
In this scenario, BCAME has designed, developed and continues to maintain an Operations Support System (OSS) and a Decision support system (DSS).
Important partnerships, Adyen, Amazon Pay, STMicroelectronics, Zendesk, allow Bcame to offer a complete and customized solution.
Bcame is able to offer tailor-made solutions for every business need, helping customers to overcome their technological challenges.
Not surprisingly, it boasts customers who are leaders in various markets such as Luxury Retail, Telco, Tourism & Hospitality.
It offers consulting services, designs and implements eCommerce solutions based on platforms such as Adobe Magento Commerce, Liferay Commerce, Salesforce Commerce Cloud and Shopify Plus.
It also creates ad hoc products and services in an omnichannel perspective, enriching the solution with its own products such as Wishandle and VieWide.
Bcame provides consultancy for the design and maintenance of Datacenter with various virtualization technologies such as Nutanix and VMWare.
"We are very pleased to have started this collaboration with Bcame. With this partnership, which stands at a high level due to its ease of use, we offer an additional service to the customer, such as ticketing" says Antonio Conati Barbaro, COO of Alleantia.
"We invest in research and development thanks to our specialized staff who work in synergy with partners to create new technologies and important business opportunities. We integrate innovation into business processes to increase the effectiveness of our services to customers and guide them in the digital transformation process by adapting their organizations to the evolving technological landscape" said Salvo Leonardi, CEO of Bcame.