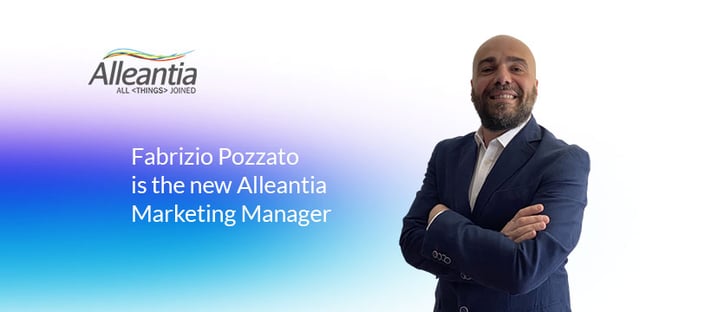 With several years of experience in the sector, a technical background and a Degree in Communication from the Politecnico di Milano, Fabrizio Pozzato, 42, has been taking on the role of Marketing Manager at Alleantia since April.
The importance of communication
For about fifteen years Fabrizio has played a fundamental role in the Integrated Automation magazine, a magazine of the Tecniche Nuove Publishing Group: a leading publishing house in the B2B magazine sector.
He managed the communication plan of various players in the manufacturing world and successfully organized dedicated events.
"We were looking for a figure who was not only Marketing Oriented but who reflected the values ​​we try to pursue in the company: train before informing. We believe that today's market is a market more attentive to the quality of information and Fabrizio, with his cultural background, can fulfill this combination ", underlines Stefano Linari, CEO of Alleantia, and adds:" With the attention we pay in our daily work we are sure that communication is a fundamental part to underline the excellence of our solutions ".
Form before informing
"I am thrilled to be able to lead Alleantia's communication activities: the company is absolutely recognized as a leader in the IIoT Plug & Play solutions sector and the recognition of my professional figure is absolutely stimulating", declares Fabrizio Pozzato the new Marketing Manager and underlines: " I fully agree with the philosophy of training before informing: making people understand what and how the market can be enhanced is absolutely fundamental from a business point of view ".
Train and inform
"I take this opportunity to thank the Publishing Group of which I have been a part for years: welcoming me, as a recent graduate, raised me, as a man and professional, taught me to think and the importance of culture" concludes Fabrizio Pozzato.