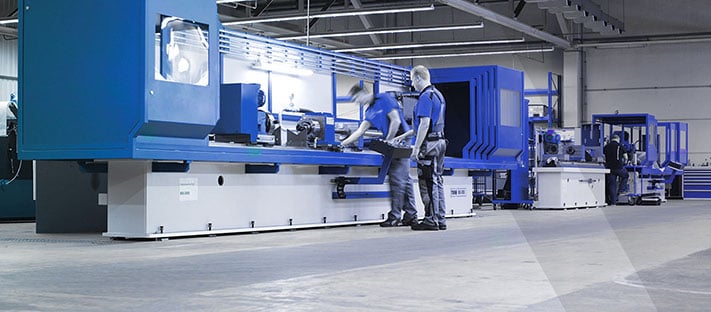 Companies find themselves living in a hyper-connected and competitive reality, where the production capacity itself is not sufficient to create a space in a crowded market. This is why the concept of

Lean Manufacturing

in relation to

KPIs

is becoming increasingly popular.
What is the goal of Lean Manufacturing?
The concept was invented in the 1950s at Toyota factories, as a management methodology to reduce waste and make production processes efficient and excellent. Specifically, 'waste' means the expense related to all those resources that have been used for purposes other than to create value for the customer.
The fundamental objective of Lean manufacturing is to optimize management by identifying six big losses:
overproduction,
expectations,
defects,
inefficient transport operations from one point to another,
ineffective handling in the processing cycle,
process inefficiencies.
What are lean manufacturing metrics (KPI)?
Key Performance Indicators (KPIs) monitor the efficiency of production processes with the aim of increasing production and increasing corporate competitiveness, establishing what results are to be achieved through a precise marketing strategy.
Each company has different needs, which correspond to different strategies and KPIs chosen on the basis of the desired performance and the priorities identified.
In general, however, all performance indicators have four characteristics:
quantifiable;
measurable;
integrable with current business processes, directional (i.e. they must indicate if there are actual improvements);
operational, as they can be compared with the context, which is being analyzed to measure changes in efficiency.
Moreover, three macro categories of KPIs can be identified, within which specific parameters can be chosen based on the needs of individual companies.
Let's look at them below:
KPIs

of the machine resources, which concern the efficiency performance of the machines used and are fundamental to define the factory calendar to be managed.
KPIs of human resources, referring to efficiency performance and important for establishing the classification of factory times (i.e. the expected time, actual time, final time, etc.).
Global KPIs that combine mixed magnitudes with a single indicator to get a general overview.
Choosing the right indicators, and performing both qualitative and quantitative analysis, enables companies to add value to their processes, reducing waste and increasing efficiency.
In the era of digital manufacturing, monitoring the performance of machinery and plants takes on a decisive role. With the 4.0 interconnection of machines, getting data automatically and creating OEE KPI dashboards to analyze performance is easy. Not to do so would represent the loss of a competitive advantage, in terms of production efficiency, over competitors.
Machine performance monitoring. An example
OEE Production KPI
The OEE (Overall Equipment Effectiveness) is an indicator relating to the performance of operations in plants and productivity, it is expressed as a percentage and is used in different sectors and industries, making comparisons on different processes possible.
The general nature of the OEE makes it a useful parameter to understand if a plant is really productive, measuring how efficient and qualitative the various operations are performed. In summary, we can say that this KPI is the result of the multiplication of three factors:
availability: coincides with the goal of keeping staff and equipment at the planned production level, to avoid breakdowns or the unavailability of useful materials.
performance: indicates the speed of operations or the number of units produced in a certain period of time, to compare them with the established speed standards.
quality: percentage of time in which a machine or other physical resources are, in fact, available and functional.
The OEE indicator combines the parameter of speed with that of quality, that is, the percentage of parts/components produced without defects and in the planned time.
It is relatively easy to speed up production processes, but if a fast pace comes at a cost in terms of scrap, corrections or customer complaints, then this is more of a loss than a gain.
Slower production, with higher quality, is in fact more efficient, improving OEE.
To give an example and better understand the use of these metrics in percentages, a machine that has 90% availability, 95% performance, and a 98% quality rate will have an OEE of 83.79%.
How to improve OEE in manufacturing?
In light of the above, tools that enable data to be collected in the field (on edge) and integrated with Enterpise Apps and/or in the Cloud are essential.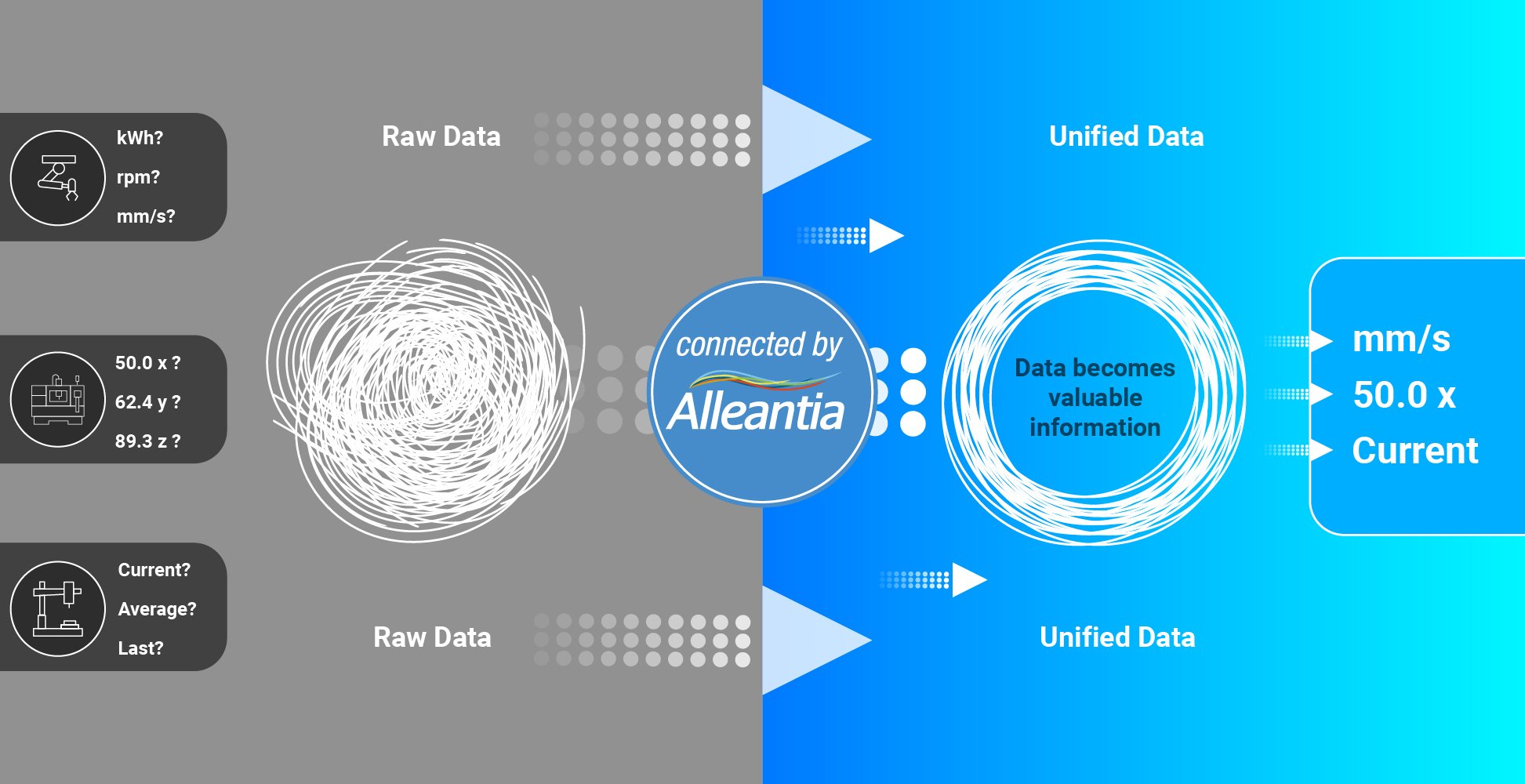 Alleantia ISC Software is the right solution!
Our oee data collection software will allow you to capture data from various, new or legacy, industrial devices/machinery and standardize it into the desired format to be ready-to-use by your enterprise information systems.
Free Download Alleantia ISC Software now and start testing our software's potential!
Would you like to know more? Click here to visit: