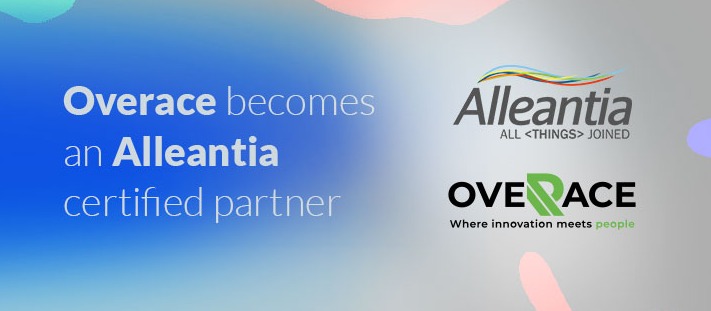 Overace

, an important company in the development of digital technologies to improve competitiveness and positioning for each business area, is a certified

partner of Alleantia

.
With experience in international business contexts and a complete vision on the concept of technology, the Overace solution has allowed us to enhance business models, optimize operational efficiency and propose the use of innovative solutions. To come? Through consulting, system integration and solutions in the field of industry 4.0 and customer engagement 4.0, collaborating with industry leaders and start-ups, integrating their products and services with our digital strategy to optimize our productivity and always offer the best.
The dynamism that leads to success
In today's business environment, where the pace is extremely fast-paced, only the most dynamic companies are successful. Optimizing operational efficiency is easier said than done: it requires methodical planning, tremendous effort and creative thinking to invest in the right places and ways, to create real business value.
"The digital transformation of manufacturing is changing the industry through the introduction of advanced solutions that have led companies to reinterpret their role along the value chain. Overace is the advanced solution that makes digital transformation a successful digital transformation "- declared Antonio Conati Barbaro COO of Alleantia.
A strategic partnership to provide customers with a solution that easily integrates heterogeneous IoT devices, to be able to use information in a single environment, in synergy with different IoT platforms.
"Our work aims to provide end-to-end solutions from data processed on devices (thanks to edge computing), up to the Key Performance Index (processed by advanced analytics together with machine learning) required by managers and production managers. Overace's partnership with Alleantia allows us to further improve our digital transformation solutions and generate value through simple and measurable Use Cases "declared Marco Tarpi CEO of Overace.